Presented at the exhibition The Tire Cologne a new line of truck tires Satoya Grand has already gone on sale.
The release of a new line of TBR tires Satoya started in the first half of this year.
Satoya Grand belongs to the premium segment, which is directly reflected in the high quality of tires. The development of these tires was carried out using advanced technologies in the tire industry. All raw materials used for producing Satoya Grand tires are necessarily checked in special laboratories for strict compliance with quality and current standards. Manufactured tires also necessarily pass a series of tests.
The strategy of high quality for Satoya Grand tires is chosen to satisfy the needs of European customers.
A distinctive feature of the products of the new line is high mileage and wear resistance. A high level of performance is achieved due to the special geometry of the profile and specially formulated rubber compound for these tires. The undoubted quality of Satoya Grand products is confirmed by the manufacturer's warranty.
Satoya Grand tires have certificates DOT, ECE, S-mark, INMETRO, GCC, comply with REACH requirements and have updated EU-labels. Presentation of the tires of the new line was held at the stand of Satoya within the framework of the exhibition The Tire Cologne in Cologne.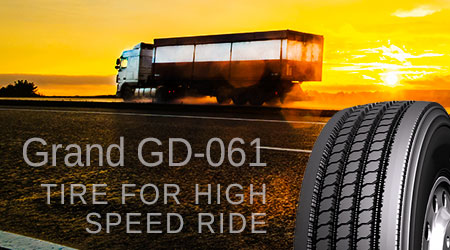 One of the representatives of the Satoya Grand line – the GD-061, available in size 295 / 60R22.5 is designed for high-speed operation on high-quality roads. Due to the use of wide ribs, the resource GD-061 is significantly increased in comparison with competitors' analogs, and low rolling resistance reduces fuel consumption.
The line includes a number of other models for different purposes:
https://www.satoya-tire.com/wp-content/uploads/2018/07/grand-satoya-postupili-v-prodagu.jpg
350
830
SatoyaTyres
https://www.satoya-tire.com/wp-content/uploads/2016/02/satoya-logo-v6.png
SatoyaTyres
2018-07-06 15:33:13
2018-07-06 15:40:50
New TBR tires Satoya Grand entered the market